News
AUBURN – Lead for Nebraska is taking 2022 applications through April 15 for AmeriCorps Fellows. Lead for Nebraska Director Brent Comstock said the AmeriCorps Fellows will address Nebraska's most pressing challenges at the local level and join a nati
Wednesday, March 16th 2022, 11:37 AM CDT
AUBURN – Lead for Nebraska is taking 2022 applications through April 15 for AmeriCorps Fellows.
 Lead for Nebraska Director Brent Comstock said the AmeriCorps Fellows will address Nebraska's most pressing challenges at the local level and join a national cohort of other leaders committed to supporting the communities they call home.
Comstock: "Our Lead for Nebraska AmeriCorps Fellows are playing a critical role in building capacity for rural communities in Nebraska. The current AmeriCorps Fellows are tackling challenges, everything from digital literacy, connecting rural communities with broadband Internet expansion to public health disparities in COVID-19 response."
All Lead for America fellows serve in a paid, full-time service AmeriCorps Fellowship alongside local leaders in their home state for a year. Five Nebraska Fellows  started in 2021.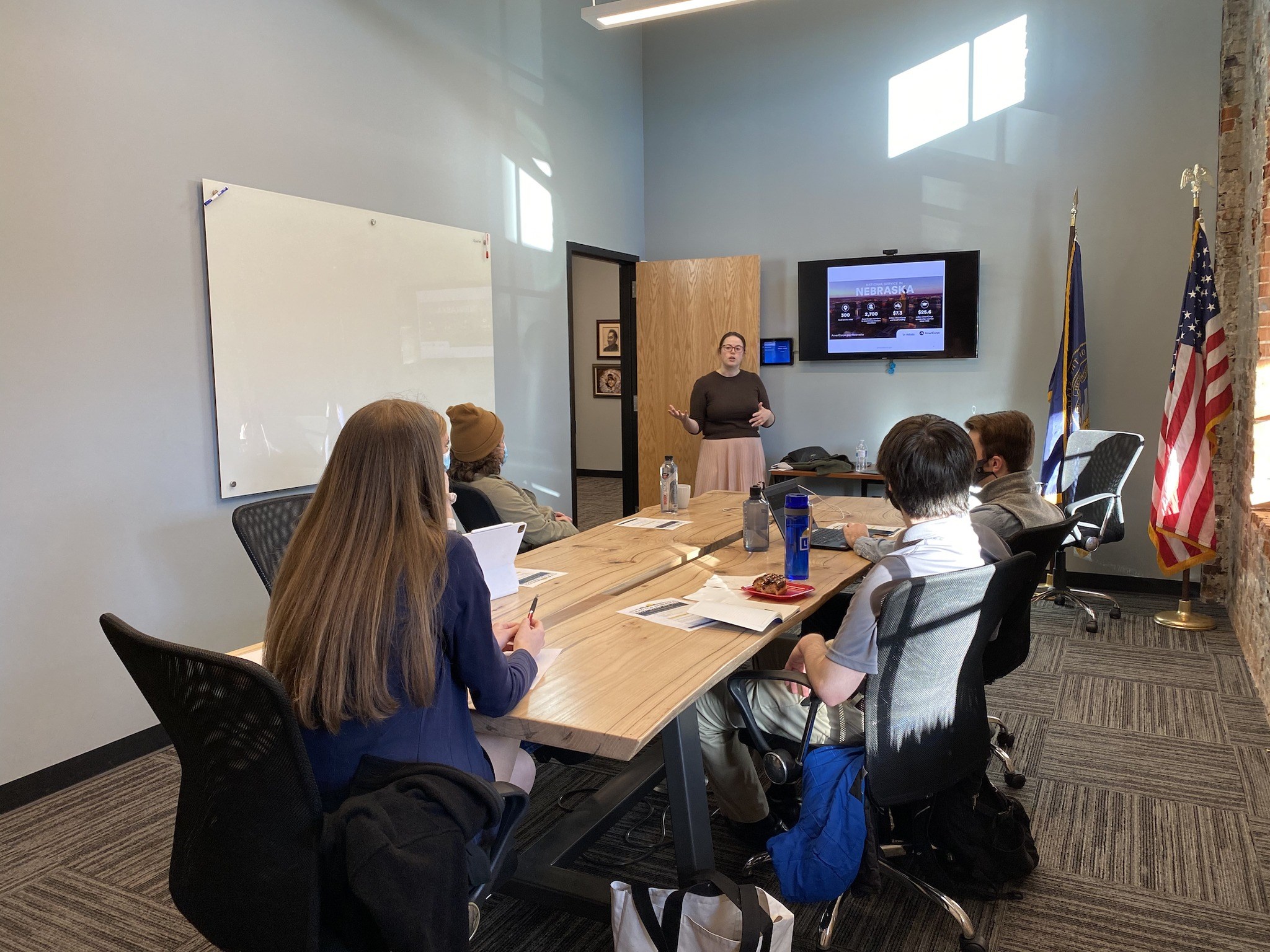 Fellows also take part in a premier training program throughout the Fellowship. They begin their journey with Lead For America's 12-day Summer Institute in Washington D.C. and continue this training with trips to the LFA's headquarters in Kansas and visiting other Fellows in their home communities.
Comstock said Fellows take time to learn from residents about the challenges and opportunities in their community, and are tasked with creating a project to address one of their learnings.
Comstock: "Today our AmeriCorps Fellows have impacted residents across the state. We're excited to continue this monumental movement with our new cohort who will continue to empower rural development statewide."
Joe Nail, CEO and founder of Lead for America, said there is division in America  while the country faces significant challenges.
He said at times of dysfunction on a national level, reform and renewal has often arisen from the local level and a new generation of leadership.
Lead For Nebraska AmeriCorps Fellows will tackle critical challenges facing the state, like rural economic development, broadband expansion and public health, from Cambridge and Holdrege to Lincoln. 
The following organizations will host Fellows in their communities that candidates can apply to serve with:
Cambridge Economic Development Board (Cambridge) is looking for an Economic Development Fellow
South Central Economic Development District (Holdrege) is looking for a Community Development
Fellow
Nebraska Hospital Association (Lincoln) is looking for a Health Data Fellow
Northeast Nebraska Economic Development District and Siouxland Interstate Metropolitan Planning
Council (Norfolk) are looking for an Economic Development Fellow
Valley County Health Systems (Ord) is looking for a Community Outreach Fellow
Pierce County Economic Development Group (Pierce County) is looking for an Economic Development Fellow
Ravenna Economic Development Board and Chamber (Ravenna) are looking for an Economic Development Fellow