The N.C. Supreme Court on Friday ruled against a Moore County business that has been embroiled in a long game of legal tug-of-war over video kiosks.
Sandhill Amusements of Southern Pines is a third-party operator of kiosks developed by Gift Surplus, a company based in Arizona. The machines feature games that reward players with digital currency that can be exchanged for products in an online store.
For years, Sandhill Amusements has contended that the kiosks do not run afoul of a state law banning video sweepstakes games. A trial court agreed in 2018, with Superior Court Judge Ebern T. Watson III ruling that the machines were lawful.
But that judgment was reversed the following year by the N.C. Court of Appeals, prompting Sandhill Amusements and Gift Surplus to file their own appeal with the Supreme Court.
The companies argued that the outcome of their slot machine-style game depends more on skill than luck. The machines, which require users to align symbols on spinning reels, allow players to move the symbols around after the reels have finished spinning — something that can't be done in a typical game of chance.
The Supreme Court was unconvinced. In an opinion affirming the appellate court's decision, Justice Robin Hudson wrote that chance still "predominates over skill" in the game.
"This case presents the third time plaintiffs have appeared before this court asking to avoid liability under North Carolina's ban on video sweepstakes," she wrote, adding "this game is a game of chance that violates the sweepstakes statute."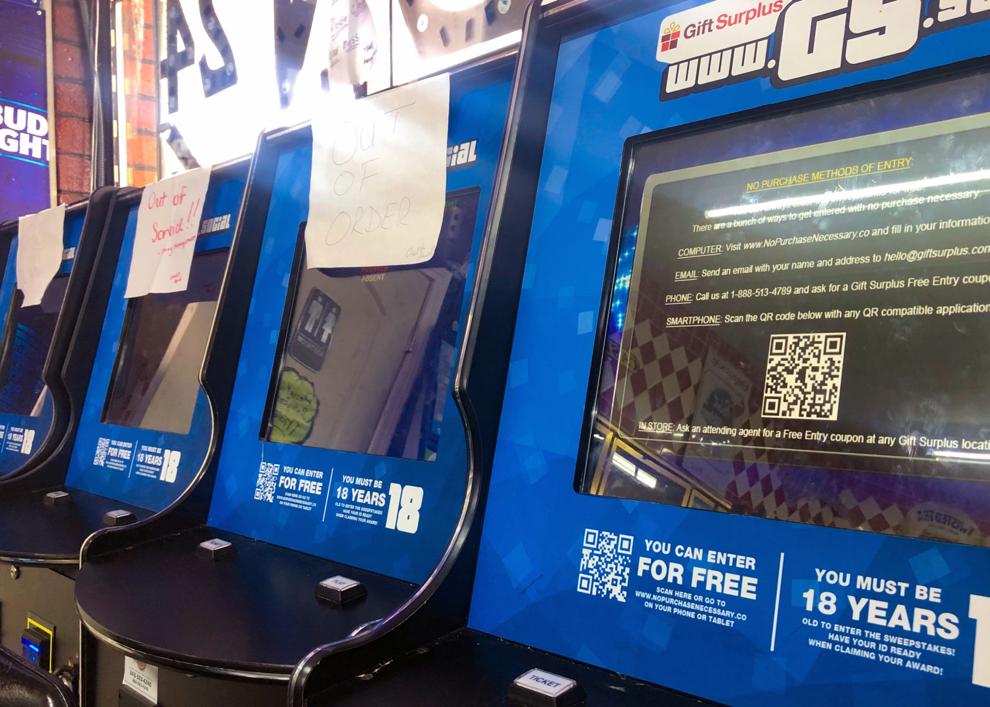 The game promises a prize after every turn, but Hudson said most of the winnings are nominal. Players have an opportunity to "compete for the largest possible prize" of $2,400 only 25 percent of the time, she wrote.
"Here, chance controls plaintiffs' game by determining that in 75 percent of turns, players will not be eligible to play for the top prize and, indeed, cannot play for anything more than mere cents," she wrote.
In her opinion for the court, Hudson noted that the machines are often placed in establishments that are "predominantly patronized by low-income customers, who Gift Surplus has identified as its target demographic." Distributors like Sandhill Amusements often share revenue from games with the convenience stores and bars that host the machines.
Richard Frye, owner of Sandhill Amusements, was not available for comment on Tuesday. In a 2019 interview with The Pilot, he said his business was an innocent casualty in the state's war on video sweepstakes parlors, establishments he likened to clandestine casinos.
"What the state really wants to do is get rid of the big sweepstakes rooms, and my company doesn't do those," he said at the time. "I've never owned a game room. I hate the game rooms, quite frankly."
Frye previously told The Pilot that he had advocated for legislation banning sweepstakes parlors as president of Entertainment Group of North Carolina, a nonprofit that lobbies for the amusement machine industry.
A 43-year veteran of the vending industry, Frye started out selling coin-operated Pac-Man and Donkey Kong games in the early 1980s. Demand has since waned for traditional arcade cabinets, with many manufacturers now focused on high-end golf and bowling machines that cost upward of $7,000.