FOSTER TWP., Pa. – Pennsylvania State Police confirm 6 people died in a massive pileup that took place Monday morning during a snow squall on Interstate 81 in Schuylkill County.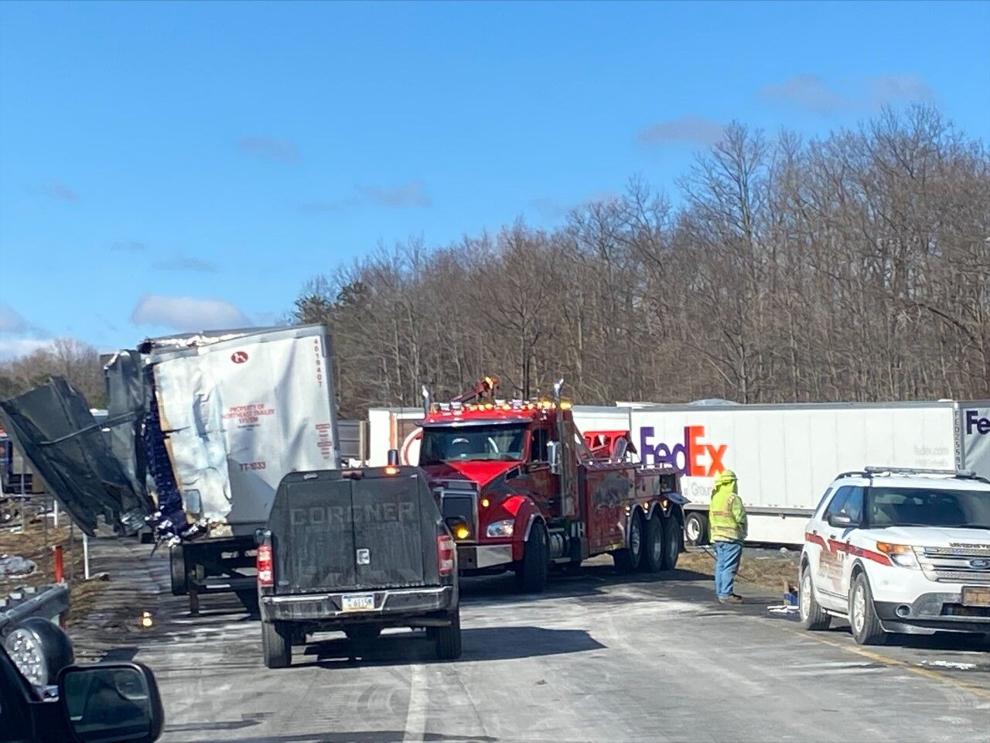 PSP say the identities of the victims will be released following notification to their families.
There was an active snow squall in the area at the time of the crash.
PSP said in a press release that 39 commercial vehicles and 41 passenger vehicles were involved in the crash. 
24 people were injured from the crash. The victims were taken to four different hospitals in the area by EMS.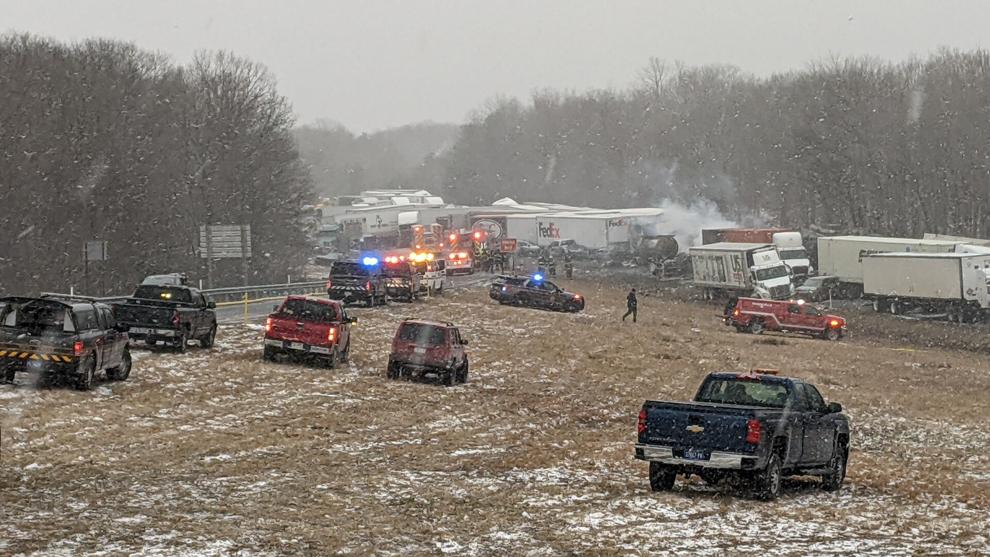 Those injured that were able to walk and drivers who were not taken to the hospital were taken to a Wegman's Distribution Facility during the initial investigation. 
The roadway was opened on Wednesday morning around 12:30 a.m.
Mike Moye was driving on I-81 when the snow squall hit. He captured cell phone video and says he still can't believe what he experienced.
"It went from clear sunny weather, about 30 degrees down to like, 9 degrees and blizzard like conditions. I couldn't see anything," said Moye. 
Emergency crews worked for nearly two days to clear the scene and reopen the highway.
"Long time to get it open, but everything had to be done in order and had to be done for safety reasons," said Ron Young, PennDOT.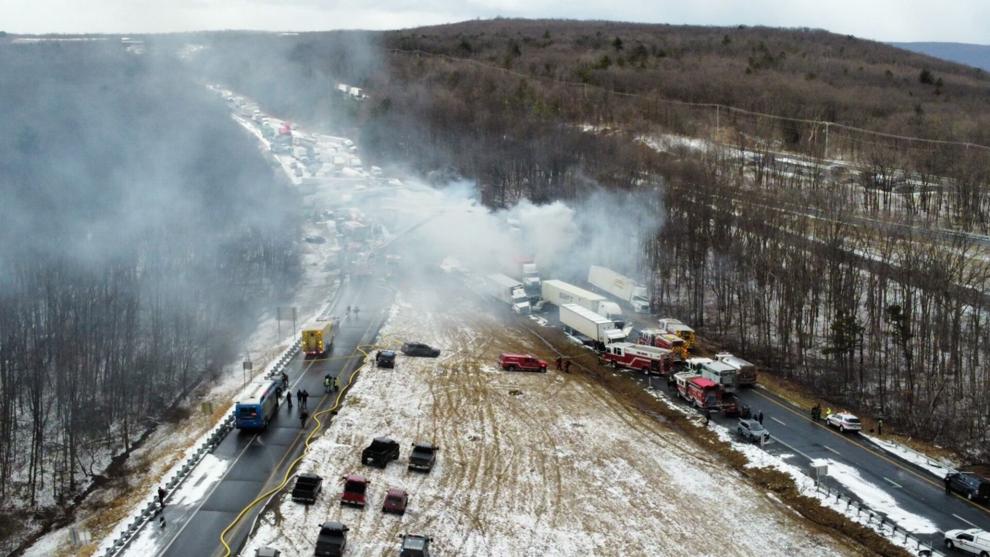 Young says all things considered, the road is in fairly decent shape. The area where the fire sparked saw the worst of the damage.
"It was due to mainly the heat combined when the fluids from the vehicles leaked out," continued Young. 
PennDOT crews had to remove some of the road surface and will monitor it daily until an emergency contractor can come out to finish the work.
PennDOT will have to go back at sometime in the near future and pave back over that 3/8 of an inch that was removed.