Tamera Mowry is vacationing outside the continental US and loving it. "Is this love Hawaii? I know so ?" the Sister, Sister and Family Reunion star and Twintuition author captioned an image of her flipping her hair in slo-mo in blue waters. "Nothing like creating family memories ?" she captioned another. And a third: "That Hawaiian glow ✨ Love you @adamhousley and the life we've built." Why all the love? "Coming back to Hawaii is always peaceful for me. I lived on the island for 5 years as a child and have had some of my best memories here. It always feels like home," she captioned a fourth image. How does she stay so fit while keeping so busy? Read on to see 7 ways Tamera Mowery stays in shape and the photos that prove they work—and to get beach-ready yourself, don't miss these essential 30 Best-Ever Celebrity Bathing Suit Photos!
She doesn't let travel stop her from working out. "Here's a little secret, you can work out anywhere! When I'm shooting a film, I use my own body weight to workout during our breaks—try squats and jumping jacks, you know?" she told BET. Try a plank. You need zero equipment. "Get into a pushup position, but instead of resting your weight on your hands, bend your elbows and rest your weight on your forearms. Your body should form a straight line from your head to your toes. Tighten your abs and hold the position as long as you can. Keep track of your time, and aim to beat your time with each ensuing workout," says trainer Mark Langowski.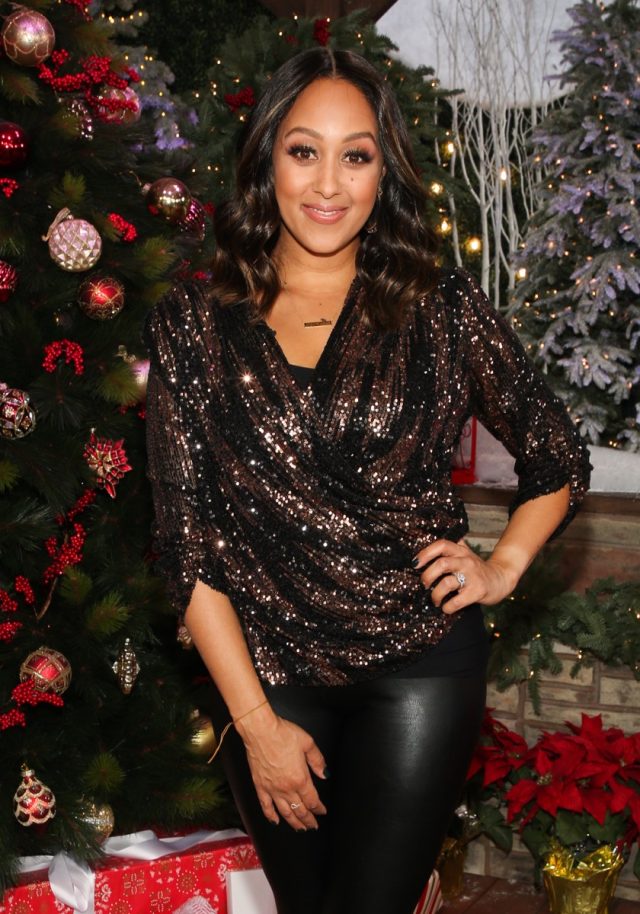 "Get enough sleep," she writes on her blog. "There is no denying that after a late night or one spent tossing and turning you are left exhausted. To avoid this, get enough sleep by planning your schedule ahead of time so that you literally schedule sleep. I know that sounds crazy, but sleep and rest have to be a priority! Wake up and think about your goals so you get motivated to start the day: Wake up with a purpose! Before you get out of bed, or even look at your phone, think about your goals for the day and how your will achieve or work towards them. When I stop and think about my goals and set a purpose for my day, I'm excited to get out of bed and start making things happen!"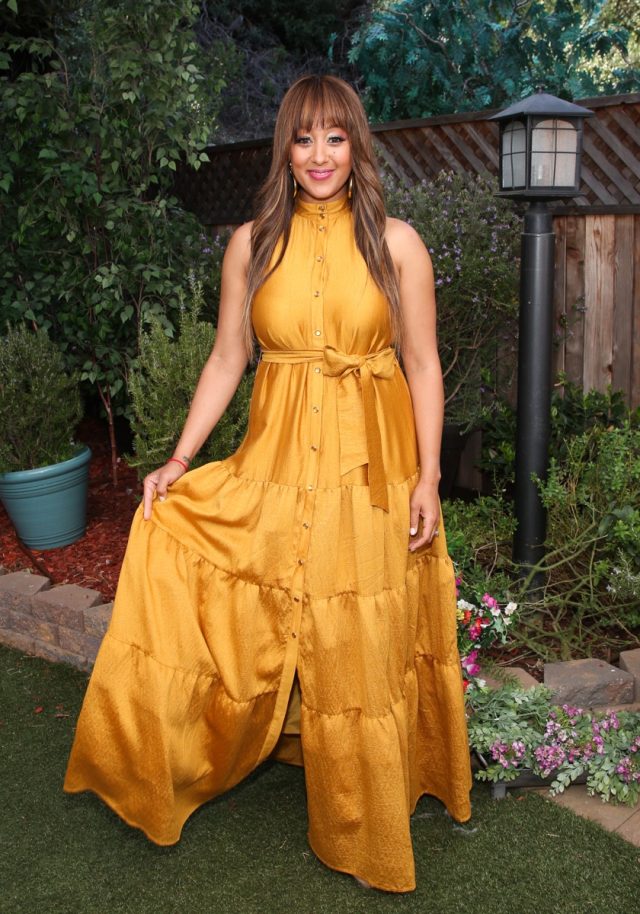 "Eat superfoods for breakfast," Mowry advises. "Breakfast really is the most important meal of the day. In order to fight fatigue, you have to eat breakfast. Reach for something that is packed with nutrients to keep you energized throughout the entire day. I like to make a green smoothie which is made with spinach and hemp hearts."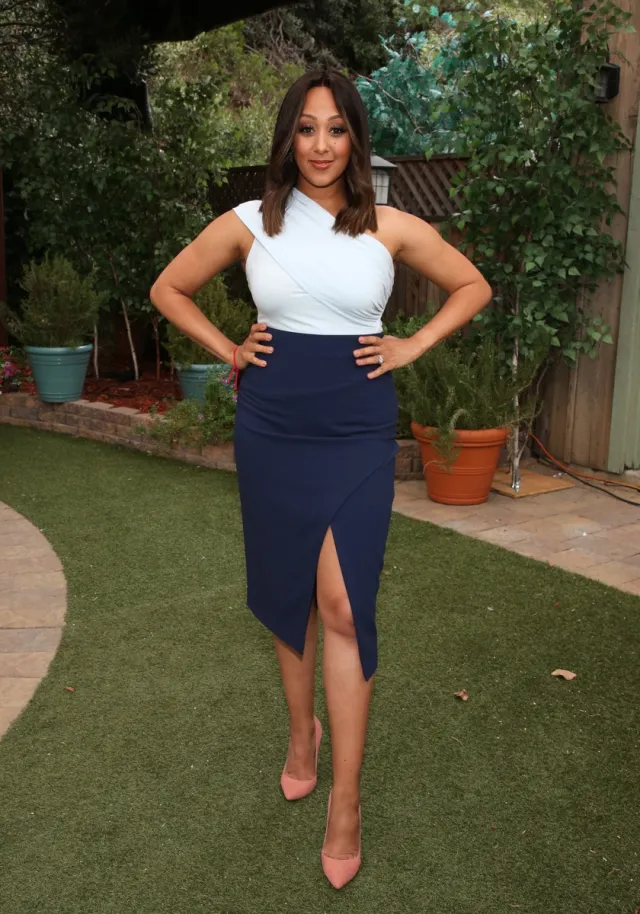 "I believe in the 80/20 rule and feel like I'm living my best life when I eat well. I think of it as loving on myself," Mowry has said. ""[A] weight loss mistake people make is focusing too much on calories and not enough on health. I counsel clients to help them feel good and healthy," Natalie Rizzo, MS, RD, tells our sister site Eat This, Not That! "I want them to have high energy levels, feel good in their clothes and ward off any diseases. Usually, this means that they will be eating a healthier than normal diet with plenty of produce, lean proteins and healthy fats, all of which have been tied to weight loss. I'm also a big advocate of the 80/20 rule—that is, eating as much healthy food as you can 80 percent of the time and indulging in your favorite treats 20 percent of the time. I think if someone has healthy behaviors, the numbers on the scale will reflect that."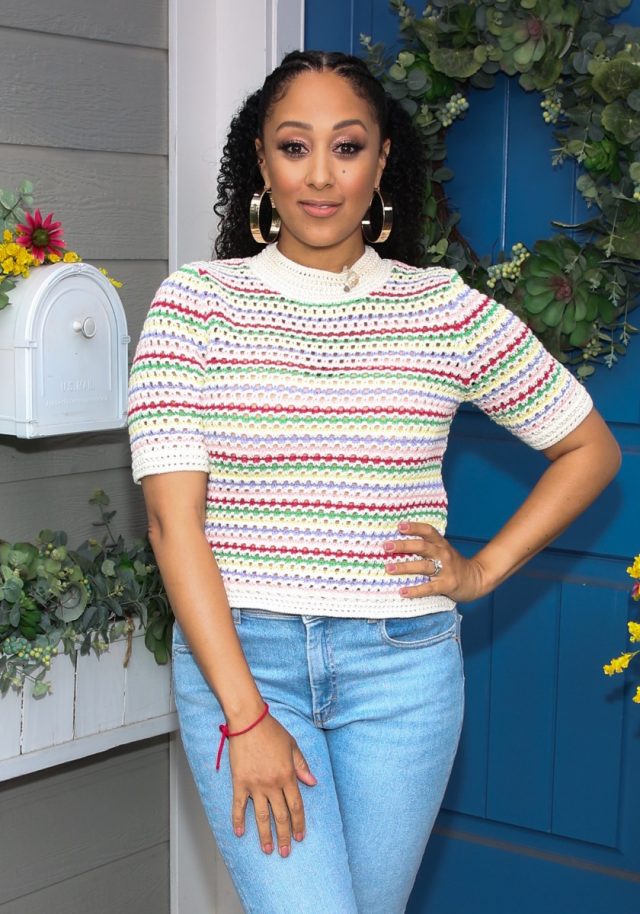 Zumba, the dance workout, fortified Mowry during the worst of the pandemic. "When we all had to be quarantined for so long, I really discovered the importance of diving back into exercising now that I had the time," she admitted at the time. "I'm a huge believer in making lemonade out of lemons, so I wanted to use the time wisely…I discovered that when I worked out and when I moved my body, I felt better. I felt better about myself, not only physically but mentally," she told People.
Mowry wrote once: "Y'all, I have worked HARD to get my body, mind and spirit to a place where I am proud and at peace I still have a ways to go. But I will tell you this though: It's not about the number on the scale. It's about loving yourself and showing up over and over again. For anyone out there who is feeling stuck, off their routine or lacking motivation, just keep going/swimming. HA! Show up for yourself in some small way today and then do it again tomorrow and then again the days after that. It will get easier! #selflove #selfcare #workouts."
"I started to see that the market space, and just brands in general, did not have any representation at all. Basically, I was like, 'Where the Black girls at?'" she told Bazaar.com. In response, Mowry launched a self-care line called Anser. "I want to just continue to make space and make waves within the wellness community and communicate to the audience that's not feeling included or recognized," says Mowry. "I just want to make sure that I continue to have that conversation about help and what we can do to stay on track and make sure that I'm continuing to communicate to women of diversity but also evolve within that."